Click here to download this information as a toolkit you can keep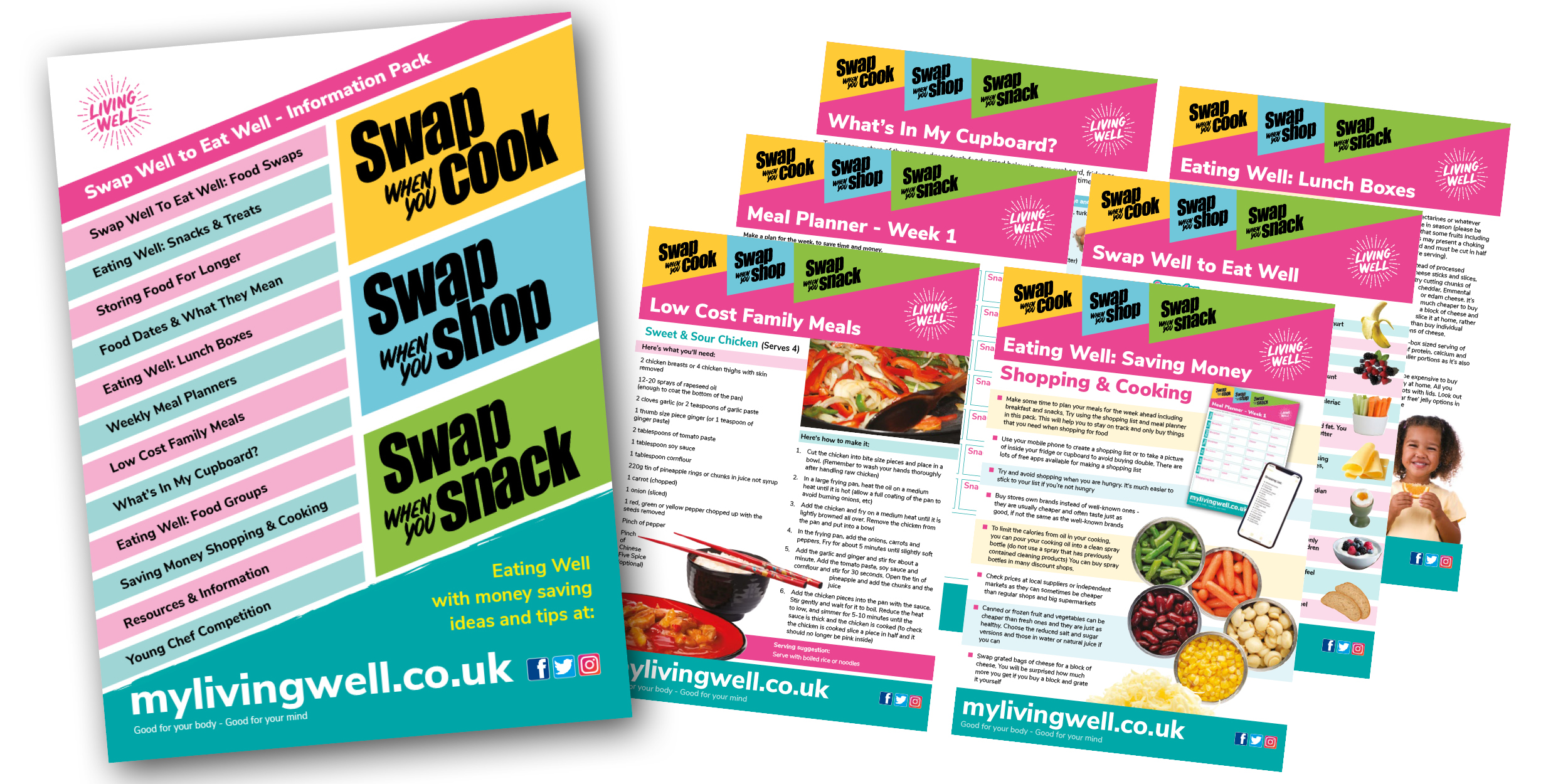 Food banks
Information about food banks and other options in your local area.
Living Well Recipes
You can find useful info about ways to live a healthier and more active life around our website. And there are also lots more healthy recipes you can try.
Better Health – Healthier Families
The NHS website offers lots of healthy food swap information along with a healthy food swap app for your phone.
Food Savers Network
FoodSavers offers high quality fresh and store cupboard foods for a low weekly membership fee (typically £6), at locations across Bradford district.
You pay £6 each week for your bag of shopping and you choose the contents. £1 of this will be used to open a savings account with the Credit Union in your name, helping you to save a little every week. Membership also gives you the opportunity to attend free cookery classes.